necktie stripes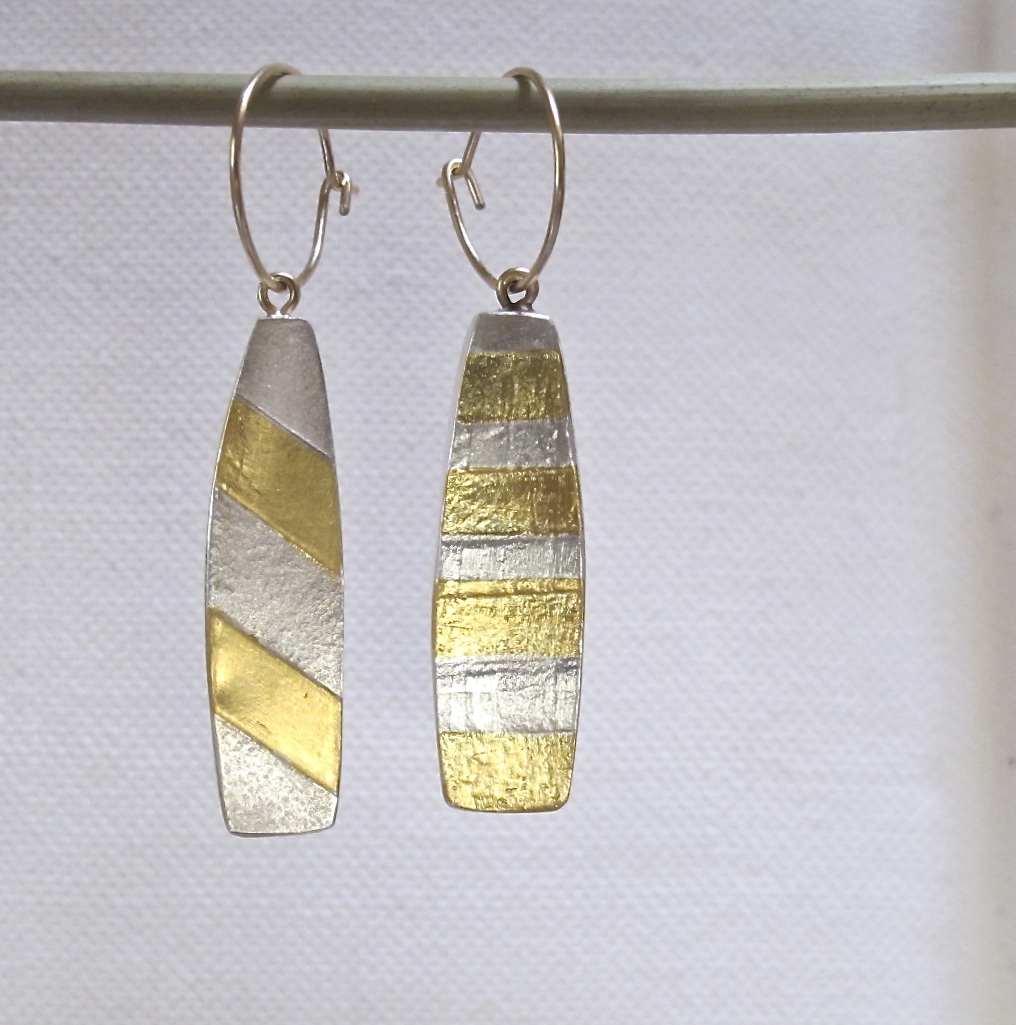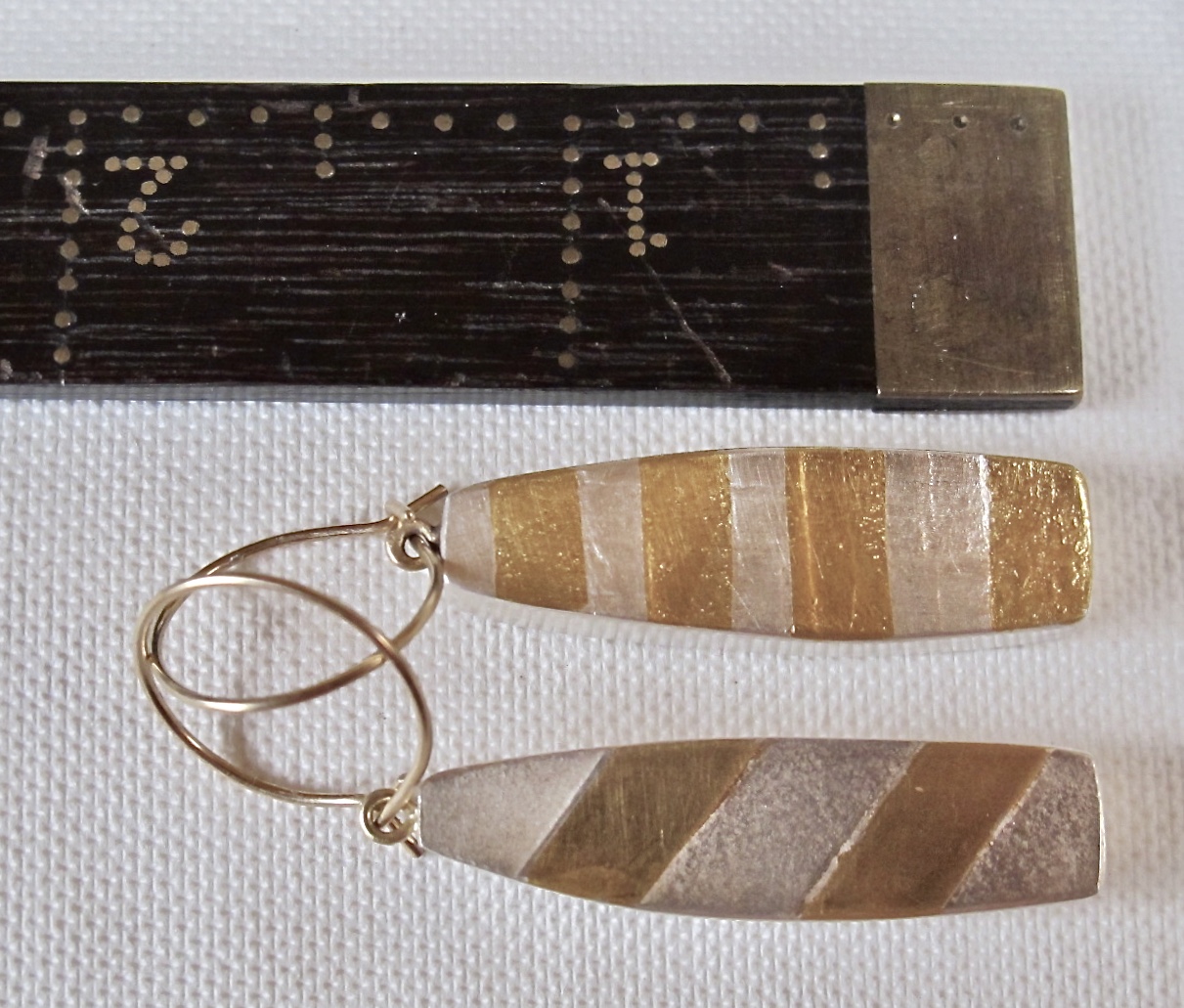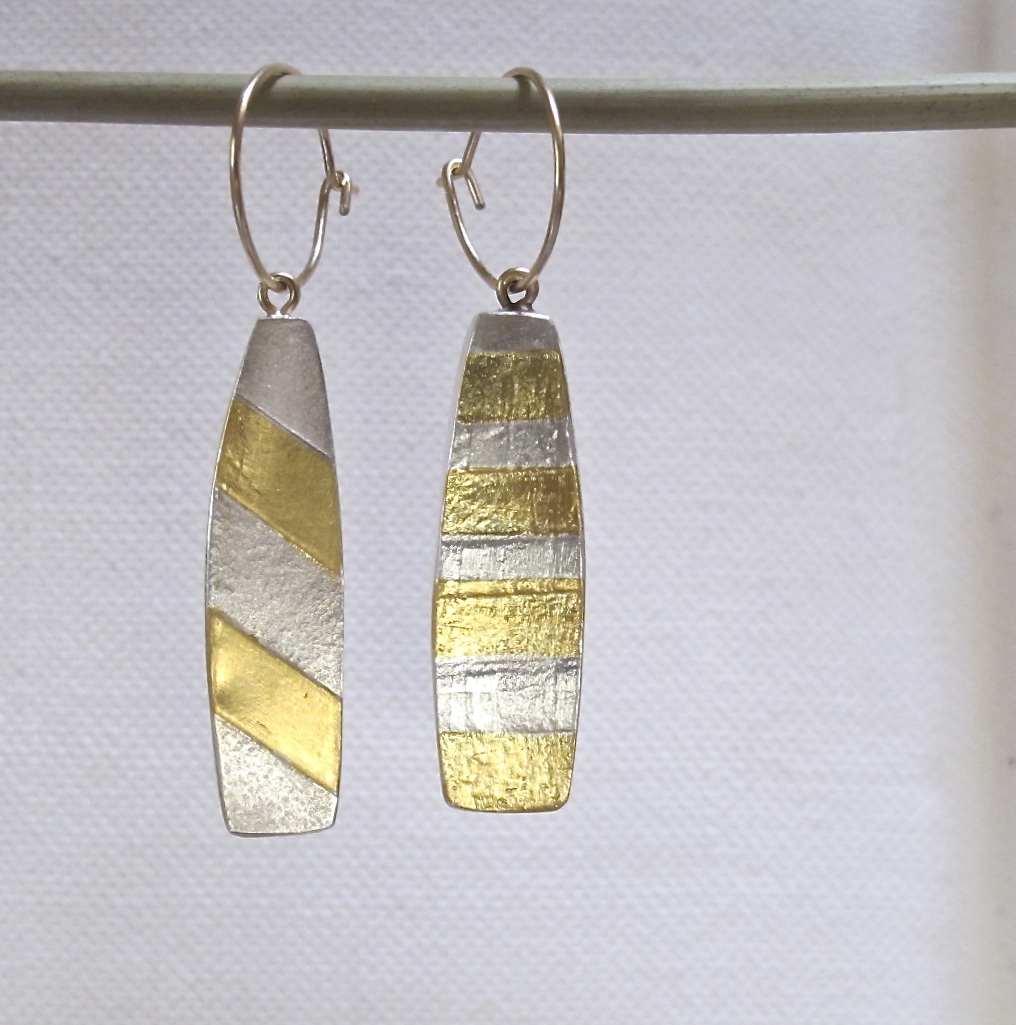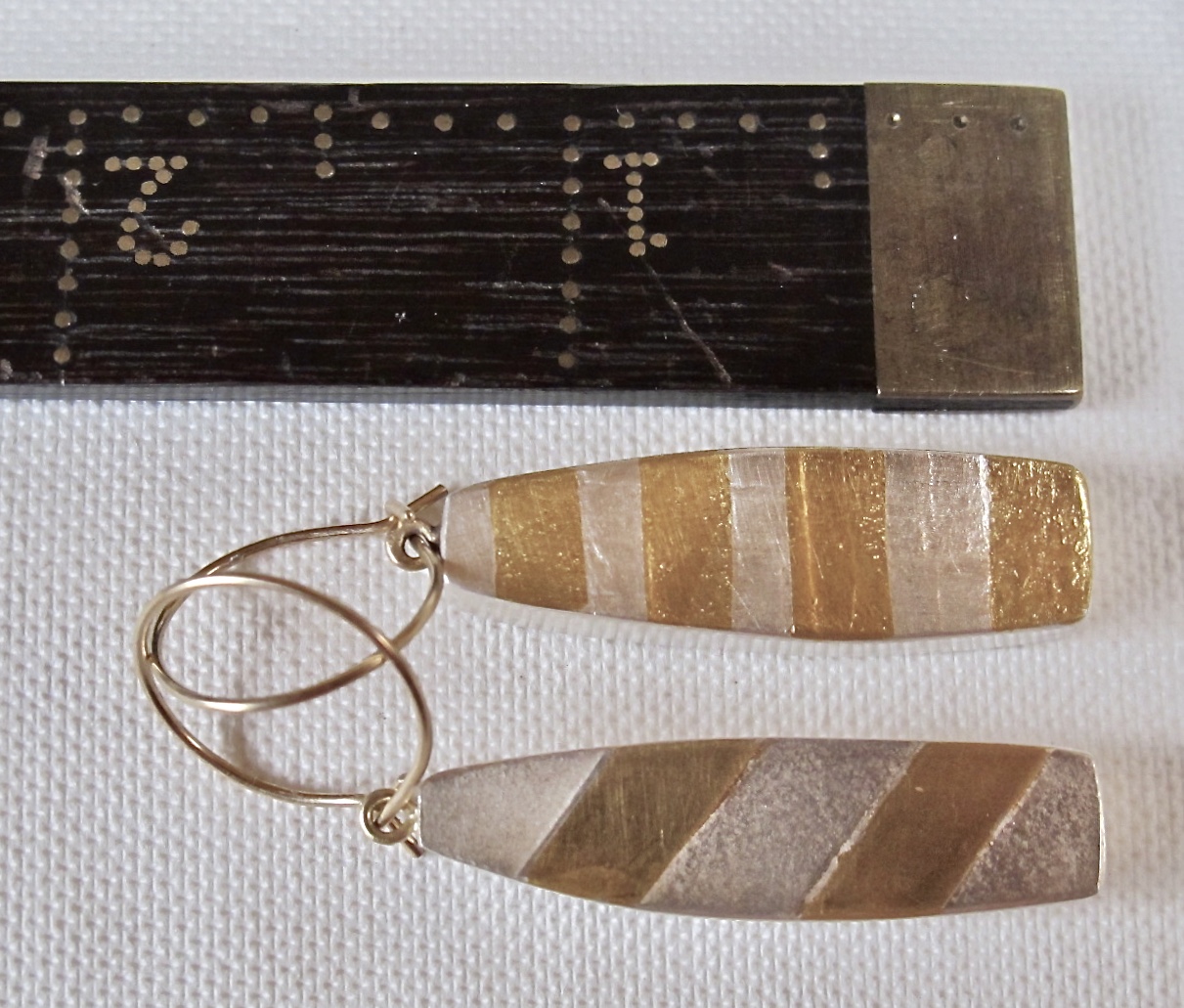 necktie stripes
These earrings are not shy. Stripes coming at different angles to liven things up. They are sterling silver with embossed fronts and backs, 24k Keum boo stripes and 14k handmade ear wires that securely close. One of a kind.
Dimensions: Approximately 1 7/8' tall by 3/8" wide by 3/16th's thick.
Handmade 14k gold ear wires.