Malachite and Sugilite drop earrings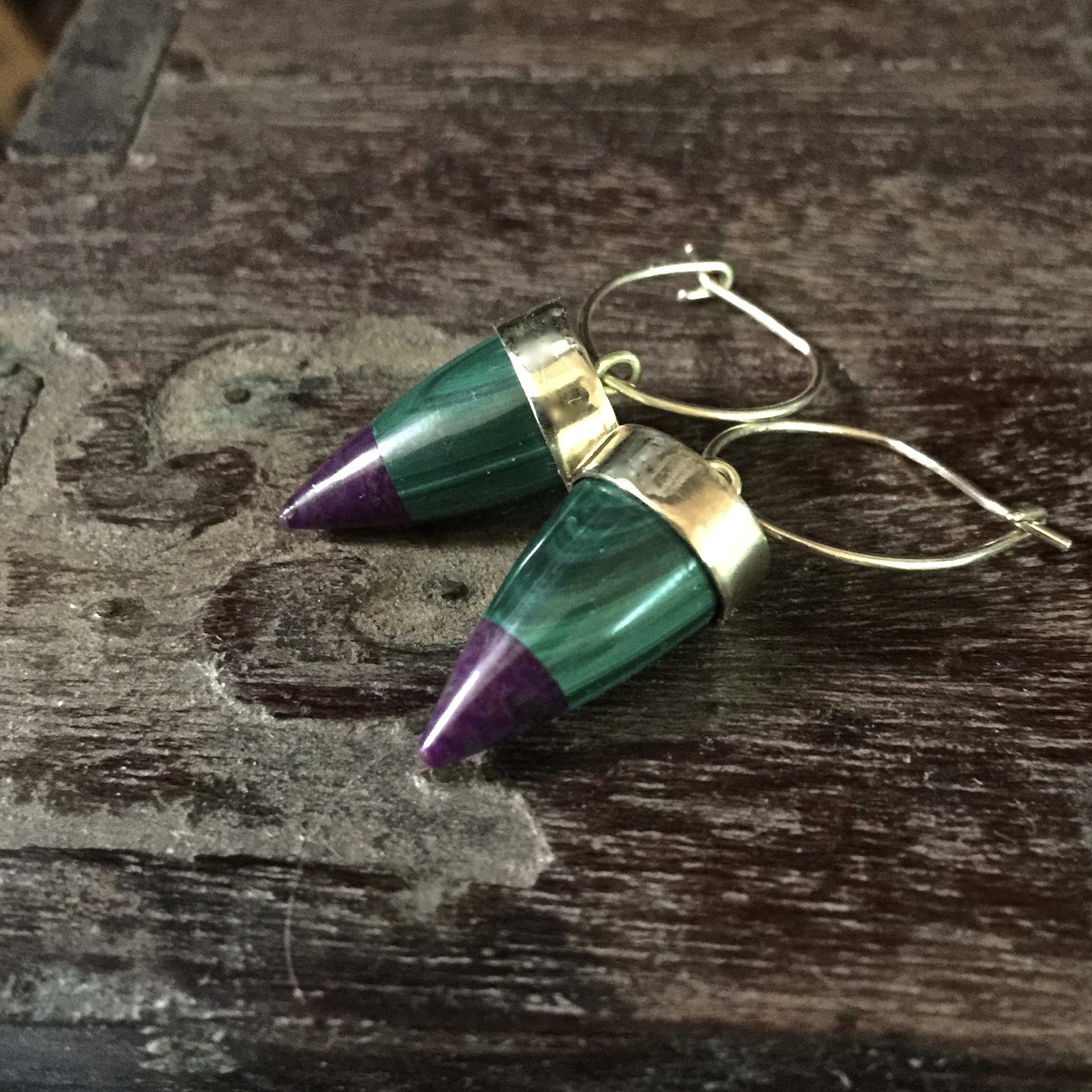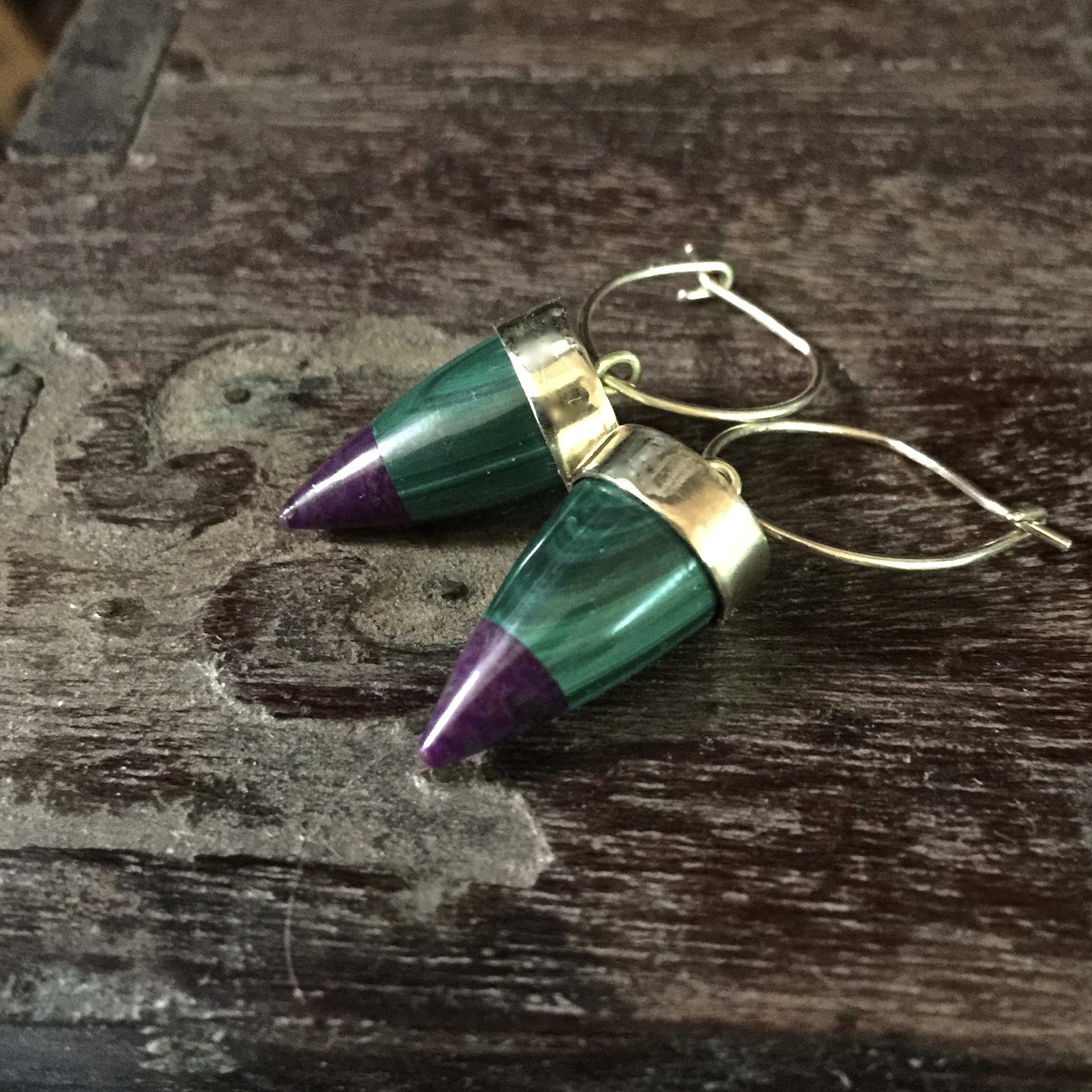 Malachite and Sugilite drop earrings
I've had these hand carved stones hidden away for years and finally brought them out to set. I love the color and skill of this stone cutter. I added 18k gold bezel settings and hung them from my signature 14k gold locking wires.
These are one of a kind.
Dimensions: 1 3/8" total length (including wires). The stones with gold bezel are are 3/4" in height and about 3/4 wide at the widest part.