gold disc bracelet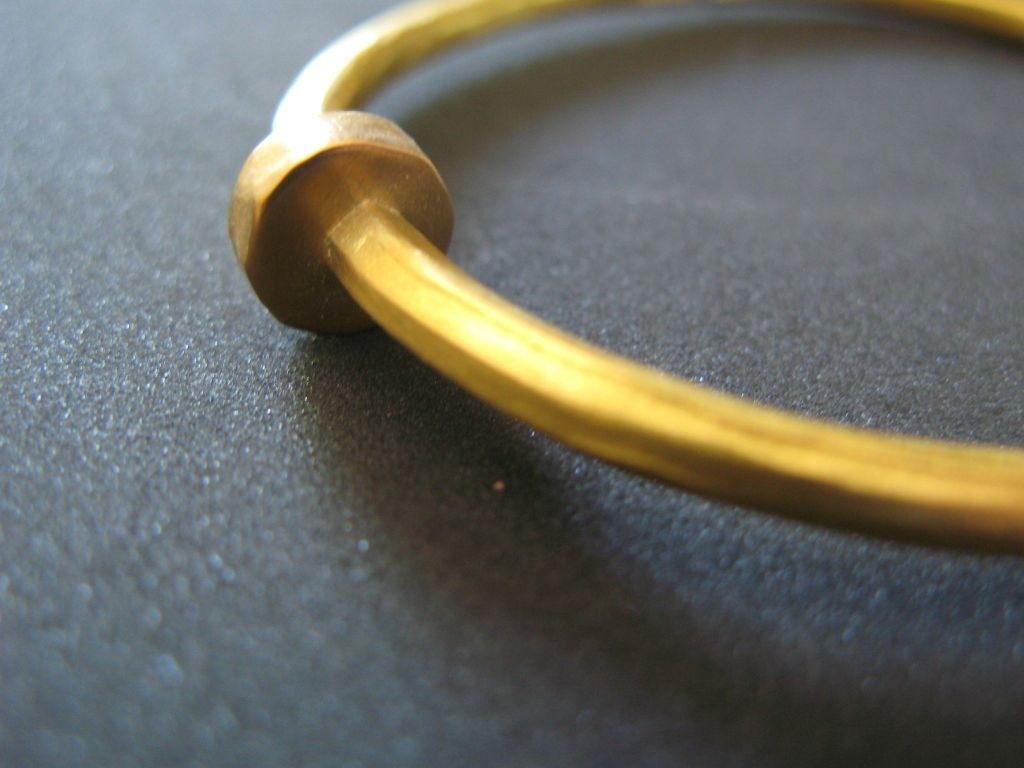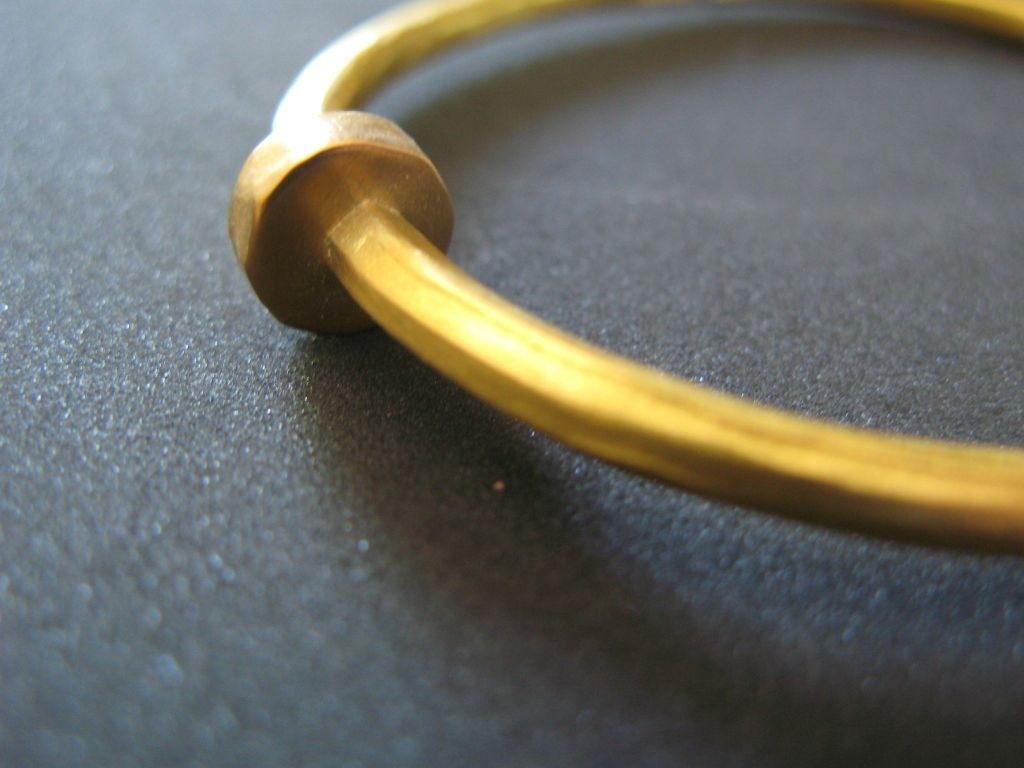 gold disc bracelet
I designed the first bracelet in this style for myself and have worn mine daily for over 20 years. Always fascinated by the sensuous form of the egg, this bracelet allows me to play with my own variations of those curves. Each one I make has a distinct personality. As with a wedding ring, a gold bracelet that you never take off becomes a part of you, taking on a patina and becoming a personal trademark.
This bracelet has a satisfying heft and is great worn alone, with a beautiful gold watch or link bracelet. It's minimal and classic enough to wear everyday, for a lifetime. It has an enduring quality and is a perfect heirloom to be passed down, a great piece to engrave on the inside for an important birthday or anniversary gift. It can also be set with diamonds whether on the disc or set randomly into the bracelet. It would be a knockout in platinum.
This bracelet is entirely forged by hand using a hammer on the anvil.
Please contact me before ordering. All custom orders will be invoiced using PayPal.